Nicole Wassill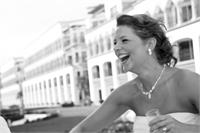 Nicole Wassill discovered Pilates when she injured her knee while working as a professional dancer, singer, and actor. After surgery and extensive rehabilitation therapy, she struggled to reach her previous level of fitness. Through Pilates, Nicole was able to rebalance her body and regain the stability, strength, and flexibility required for her profession and lifestyle. Now, Nicole is a passionate advocate for Pilates and the benefits it offers, and she is driven to help others achieve their fitness goals. Nicole brings her diverse experience with her and incorporates them into her classes. Nicole's education and certifications • Pilates mat and full-equipment certification - trained by Tracy Stafford (PMA recognized) • Mind-body and Personal Training certifications - Can Fit Pro • Theatre Arts Program - Grant MacEwan College. Nicole is committed to continually learning and growing, and from information learned at conferences and continuing education classes she regularly incorporates new work and ideas in her classes.
Nicole Wassill instructs the following:
Level 1 classes are appropriate for those new to Pilates or Yoga, and who may have imbalances in the body that are best suited to working methodically from the foundation upwards. Start a brand new way of being in your body! Refer to our website or contact the studio for more information.




Level 2 is appropriate for those with some experience in Pilates or Yoga and who have a foundation of core connection already. Newcomers to pilates can come into this class provided they have no injuries or conditions that they are not comfortable working with.




Level 3 is meant to challenge you in every way - building strength, flexibility, balance, coordination, and endurance, while still focusing from the inside out. This level is appropriate for those with a solid foundation of Pilates and who want to be challenged.