Lisa Cenedese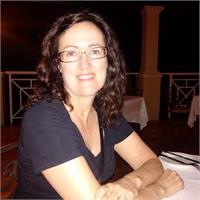 I began in the fitness industry as a traditional aerobics leader in 1989 and then gravitated towards muscular strength and conditioning classes. I practiced yoga during these years, and incorporated the poses into my regular fitness classes. In 2006, I obtained my 200-hour level as a registered yoga teacher, and I now teach in the styles of Hatha, Yin, Therapeutic and Restorative.
In 2008, I was drawn to a Pilates class. Right away, I knew this was my next discipline to learn. I love the way it combines movement and breath with the added components of muscle strength/length and core training. So, I began my journey into Pilates instruction.
After obtaining a mat Certificate, I continued my training in 2011 with a full certification from Tracy Stafford in Pilates equipment. Through Pilates, I help my clients with functional movement and strength and show them how to enjoy the peaceful benefits of a mind, breath and body connection.
Lisa Cenedese is currently not instructing any classes.