Jamie Churchward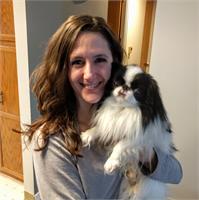 As a yoga practitioner, lifelong athlete, and lover of health & fitness, Jamie was first drawn to Pilates in 2001 after taking a class through the University of Toronto. Years later, Jamie once again became interested in Pilates after it helped her regain core strength after the birth of her first child in 2015. Since that time, Pilates has helped to strengthen Jamie's body and increase her stamina and flexibility. Pilates has also helped alleviate Jamie's neck and back pain from a motor vehicle accident in 2012, and back pain from carrying her second child. Jamie is passionate about helping people realize the potential that Pilates has to heal and strengthen the body in a safe and enjoyable way. In addition to Pilates, Jamie loves traveling, sewing and spending time with her family.
Jamie Churchward instructs the following:
Level 1 classes are appropriate for those new to Pilates or Yoga, and who may have imbalances in the body that are best suited to working methodically from the foundation upwards. Start a brand new way of being in your body! Refer to our website or contact the studio for more information.




Pilates Equipment classes use the Universal Reformer, the Cadillac, and the Chair. This level is appropriate for those who have never used the equipment before and/or who have injuries/conditions that they need to be mindful of and move at a pace that allows the body to learn a new way of moving. Please refer to our website or contact the studio for more information.